…you wait all night for a Signal Sighting Chairman and then three come along at once!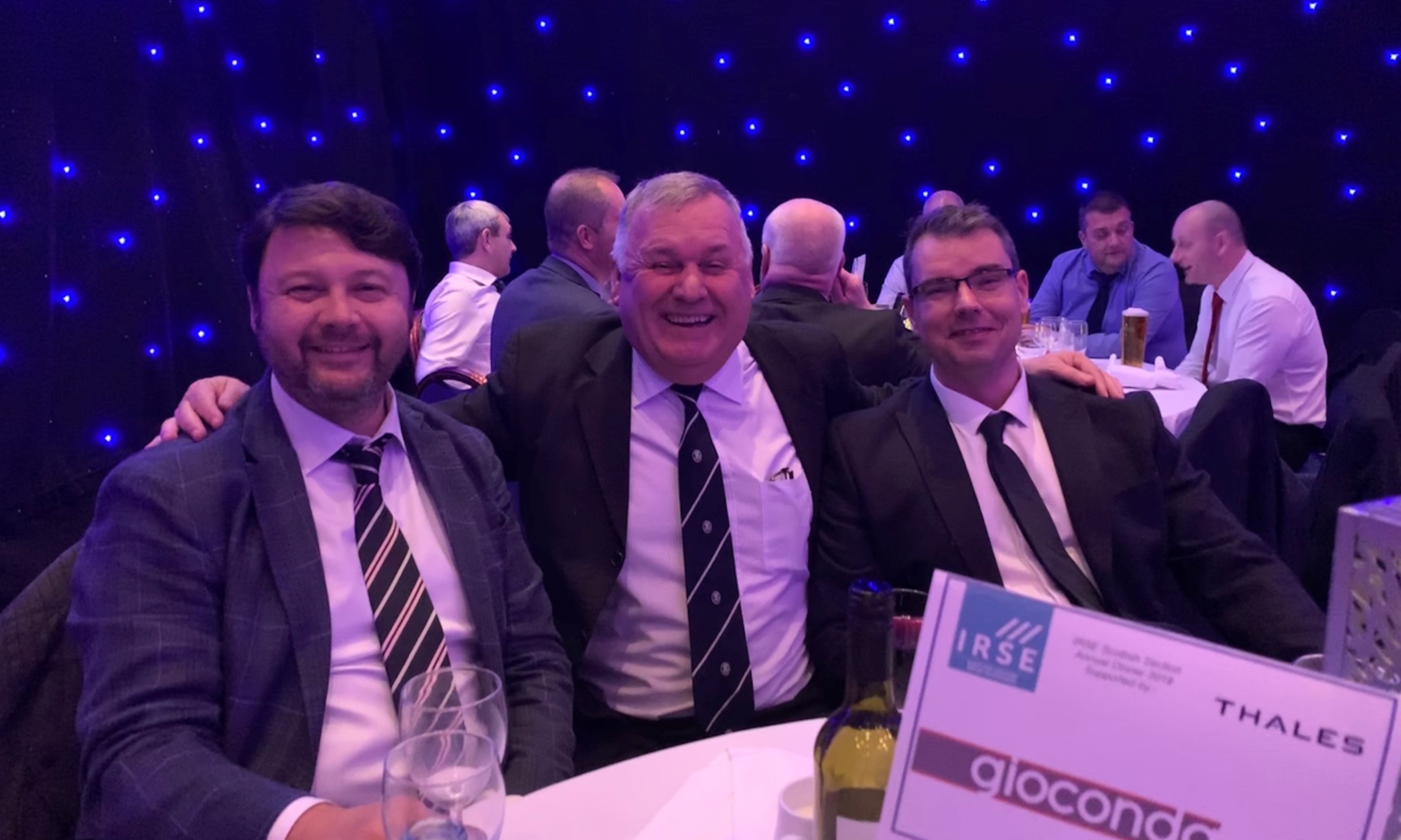 Simon Gardiner, Drew McInally, Barry King
IRSE Scotland 2019
A pleasure as always, in joining our Scottish colleagues for the annual IRSE dinner in Glasgow.
Huge thanks to Peter Allan at Siemens Rail for organising this successful event yet again. See you next year.